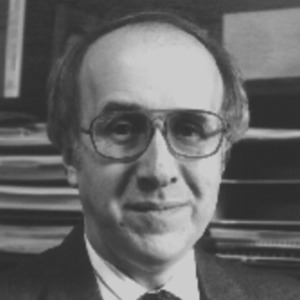 A. Michael Noll
Special guest
Dr. A. Michael Noll Dr. Noll spent nearly fifteen years performing basic research at Bell Labs and is one of the earliest pioneers in the use of digital computers in the visual arts and stereoscopic animation for art and science. In the early 1970s, he was on the staff of the President's Science Advisor at the White House and later worked at AT&T identifying opportunities for new products and services. Dr. Noll is retired professor emeritus at the Annenberg School for Communication and Journalism at USC. He is a Senior Affiliated Research Fellow at the Columbia Institute for Tele-Information at Columbia University's Business School and was a member of the adjunct faculty of the Interactive Telecommunications Program at New York University's Tisch School of the Arts. He has had published over ninety professional papers, was named on six patents for his inventions at Bell Labs, and is the author of twelve books on communications.
A. Michael Noll has been a guest on 1 episode.
25 November 2020 | 49 mins 47 secs

communication, haptics, interfaces, technology

A. Michael Noll is a pioneer of interactive technologies and computer graphics. He is credited with being one of the earliest digital artists, and is named on the first patent for an immersive interface device that combines virtual reality, 3D input, and haptics. Topics include Bell Labs, the origins of VR, texting, and video calls, and how to create an organization that cultivates creative collaboration.