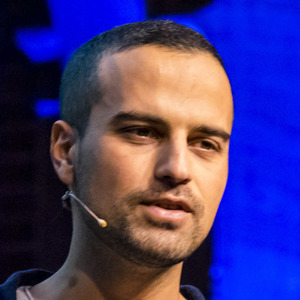 Amir Bozorgzadeh
Special guest
Amir Bozorgzadeh is cofounder and CEO at Virtuleap, a startup working on cognitive assessment and training with VR and AI. He helped create the Enhance VR brain training app, which offers a daily cognitive workout designed to increase attention and concentration. Before Virtuleap, Amir founded Gameguise, a mobile games studio based in Dubai, and Time Dirham, the first startup to introduce time banking to the Middle East. He is an alumnus of York University and THNK School of Creative Leadership. Since 2015, Amir has been writing for tech blogs about emerging technology, spatial computing, and startups.
Amir Bozorgzadeh has been a guest on 1 episode.
17 August 2020 | 41 mins 58 secs

digiceuticals, health and wellness, tech, technology, vr

Amir Bozorgzadeh is the cofounder and CEO of Virtuleap, which uses neuroscience to create VR games that aim to improve cognitive performance.