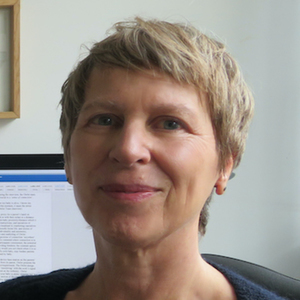 Carey Jewitt
Special guest
Carey Jewitt is Professor of Technology and Learning, at UCL Knowledge Lab, University College London, UK. Her work explores how the use of digital technologies shape interaction and communication. She is engaged with the development of multimodal theory and methods, and methodological innovation at the intersection of the arts and social sciences. Carey has led many research projects, most with an interdisciplinary element, and her work has been funded by the ERC, ESRC, EPSRC, and the British Academy. Carey is Director of InTouch an ERC Consolidator Award which investigates the sociality and sensoriality of digital touch technologies for communication. Her recent publications include articles in New Media & Society, Information, Communication & Society, Visual Communication, Qualitative Research, The Senses and Society, and the book, Interdisciplinary Insights for Digital Touch Communication.
Carey Jewitt has been a guest on 1 episode.
16 July 2020 | 39 mins 56 secs

aging, child development, covid-19, fashion design, industrial design, kinesis, wearables

Carey Jewitt is Professor of Technology and Learning at University College London, UK. As Director of the IN-TOUCH project, her work explores how digital technologies shape communication, design, and the arts.