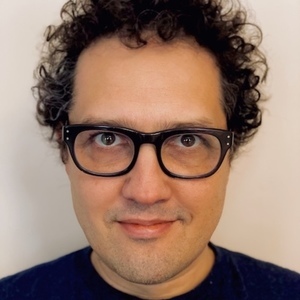 Daniel Belquer
Special guest
Daniel Belquer is an intermedia artist, inventor, theater director, and composer who sees technology through a humanistic and metaphysical lens. His work integrates high-end technology with physical interaction and live performance. Daniel led the Music: Not Impossible project, which developed haptic wearable devices for people who are hearing impaired or deaf. Music: Not Impossible won a Gold Edison Award and a Tribeca Festival Disruptive Innovation Award.
Realizing the potential of haptics for creative expression, Daniel developed the Haptic Creator Network, a community of artists using haptic intermedia for cinematic, dance, and musical performance. Daniel also pursues therapeutic haptics, most recently through a study of vibration therapy in collabroation with Mount Sinai Hospital in New York.
Originally from Brazil, Daniel has lived in the US since 2014 when he began working at Harvestworks Electronic Arts Center in NY. He has lectured at LMCC, Agora Arts in Berlin, Kulturreferrat in Munich, The Prague Quadrennial and in Brazil.
Daniel Belquer has been a guest on 1 episode.
11 May 2020 | 42 mins 9 secs

ableton live, covid-19, not impossible

Daniel Belquer is an award winning composer and intermedia artist. Discussion topics include the use of haptics in live events and concerts, creative tools for tactile art, the state of wearable devices, therapeutic haptics, and COVID-19 and what it means for the tactile internet.