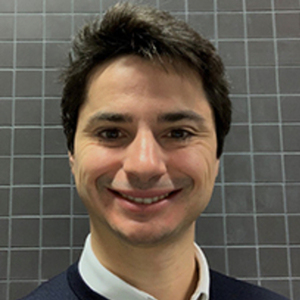 Eric Vezzoli
Special guest
Eric is a haptics enthusiast breaking the barriers impeding haptics to scale. He is the CEO of Interhaptics, which created the first multiplatform haptic design tool on the market. He co-founded Go Touch VR which explored skin indentation technologies for haptics applications in VR. Go Touch VR raised $2MM to create new technologies for XR. Eric is the former CTO of Hap2U, which raised $6MM from Daimler. Eric published over 20 scientific papers on haptics and human-machine interactions and is named as an inventor on 5 patents.
Eric Vezzoli has been a guest on 1 episode.
20 December 2021 | 1 hr 6 mins

Dave Birnbaum plays the role of guest in this one, and is interviewed about the possibilities for fundamental change brought about by advanced haptic technology. This episode is rebroadcast from episode 14 of the podcast entitled Haptics Club.