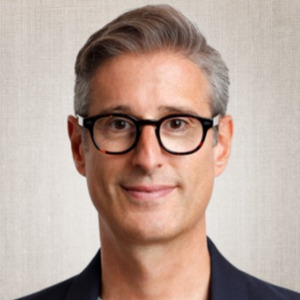 François Kress
Special guest
François Kress is co-founder & CEO of the Apex Neuro Holdings Group which develops innovative consumer and clinical neuromodulation technologies. Mr. Kress has held numerous leadership positions in the luxury industry over the past 25 years, including President & CEO of Carolina Herrera, President of Louis Vuitton Thailand, CEO of LVMH Fashion Group Oceania, President of Fendi North America, CEO of Bulgari for North and South America, President and Chief Executive Officer of Prada and Miu Miu USA, and Global President & COO of The Row. He also sits on the Advisory Board of Modern Meadow, a leather biofabrication company, and was a member of the Board of Kythera Biopharmaceuticals (KYTH) until its acquisition by Allergan.
François Kress has been a guest on 1 episode.
18 October 2021 | 49 mins 1 sec

futurism, haptics, hci, tech, technology, wearables

Francois Kress is co-founder & CEO of Feelmore Labs, which makes Cove, a new type of wearable device. Discussion topics include leadership in design-driven fields, how luxury products become valuable, running health tech startups, how people perceive emotional touch, and how to make wearable technology that is humane and intuitive.