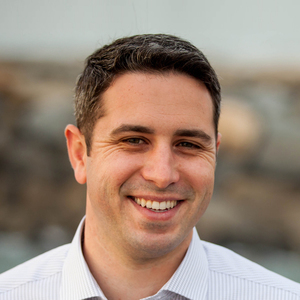 Jeremy Fishel
Special guest
Jeremy Fishel is a founder of Tangible Research and co-founder/former-CTO of SynTouch. He received his Ph.D. from the University of Southern California in 2012 for his work on tactile vibration sensing and material characterization. He was recognized by Popular Mechanics as one of the Innovators of the Year in 2013 and accepted as a delegate of the Academy of Achievement under the personal recommendation of General David Petraeus. Under his technical leadership, SynTouch was recognized as a Technology Pioneer by the World Economic Forum. At Tangible Research, part of the Converge Robotics Group, Jeremy is enabling new applications of telerobotics, focusing on solutions for robotic dexterity and haptic feedback. Jeremy lives in Chico, California with his wife Emily, who he cofounded Tangible Research with, and their two children Linda and Teddy.
Jeremy Fishel has been a guest on 1 episode.
2 February 2020 | 1 hr 9 mins

gesture, latency, perception, space, telerobotics, xprize

Jeremy Fishel is a roboticist and haptician, founder of Tangible Research, and co-founder and former CTO of SynTouch. In this episode, Dave talks with Jeremy about the new device he helped create, the Tactile Telerobot, which lets you manipulate robotic hands and feel what they feel. Other discussion topics include modes of human touch, evolution of tactile senses, biomimicry, the tactile internet, tactile versus visual AI, and the ANA Avatar XPrize.