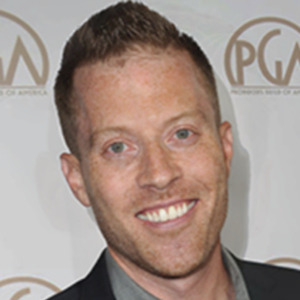 Mark Rickard
Special guest
Mark Rickard is an award-winning film and VR producer. He has developed and produced several feature films alongside Hollywood luminaries like Terrence Malick & Edward R. Pressman, and was a producer on the 2019 film RUN THE RACE, which was Executive Produced by Tim Tebow. Mr. Rickard founded the immersive entertainment company, Virtuality, in 2017, with initial ventures including the groundbreaking volumetric adaptation of monologues from MACBETH, titled "Shakesperiences", which he also directed. He's aiming to again break new ground with forthcoming experiences based on major literary works such as an award-winning novel by Arthur C. Clarke.
Mark Rickard has been a guest on 1 episode.
13 December 2019 | 56 mins 11 secs

Dave moderates a panel discussion about current trends in the technology and business of immersive media. Panelists are Samantha Gorman, Co-Founder and director at Tenderclaws, David Brady, CEO and Co-Founder of Cream Productions, David Gull, CEO and Founder of Outer Realm, Rene Amador, CEO of ARWall, and Mark Rickard, Founder and Executive Producer at Virtuality. This discussion occurred on November 12th, 2019, at the Digital Hollywood conference in Los Angeles.