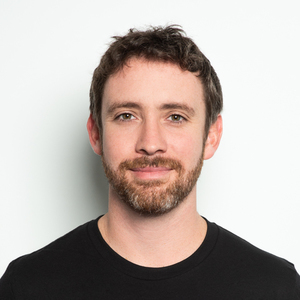 Matthew Smith
Special guest
Matthew J. Smith, Ph.D. is the Chief Scientific Officer and co-founder of Embr Labs, the first thermal wellness technology company. Since the company's founding in 2014, Dr. Smith and his team have developed and patented a platform technology for delivering connected, low power and wearable thermal experiences and commercialized Embr Wave, an intelligent bracelet that cools or warms you with the press of a button. Embr Wave achieved 6x its fundraising goal on Kickstarter in 2017, has since sold over 40,000 units, was named Time Best Invention in 2018, has been validated in the lab and in a clinical study, and led to a partnership with J&J. Dr. Smith leads IP development, core technology R&D, and thermal wellness science at Embr Labs. Prior to co-founding Embr Labs, Matt earned his Ph.D. at MIT in Materials Science & Engineering, where he co-authored over 20 publications, co-founded a technical consulting company, and received the department's Best Ph.D. Thesis award for his work on nanostructured semiconductor devices.
Matthew Smith has been a guest on 1 episode.
8 November 2019 | 1 hr 9 mins

Inventor and entrepreneur Dr. Matthew Smith created the first wearable personal thermostat. In this show, he relates his experience starting his company, lessons learned from customers, the science of how we feel temperature and its profound impact on our subjective experiences.