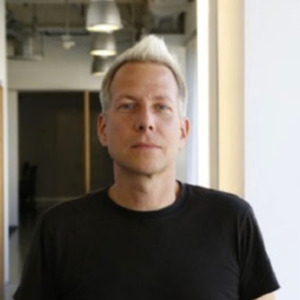 Rob Ray
Special guest
Rob Ray is a Senior Designer in the Human-Centered Design Group at NASA's Jet Propulsion Laboratory. At JPL, Rob leads the human-centered design practice for ProtoSpace, the Lab's flagship AR platform for scientists and engineers. ProtoSpace uses AR technologies to tranform 3D CAD drawings into immersive, collaborative, problem-solving environments. As the design lead for ProtoSpace, Rob works to mak it something akin to a rollercoaster ride that boiled the perfect egg – a simultinaety of spectacle and utility. Rob is also a visual artist and co-host of the Opposable Thumbs creative challenge podcast.
Rob Ray has been a guest on 1 episode.
6 December 2019 | 48 mins 13 secs

digital hollywood, panel

Dave moderates a panel discussion about the use of VR, AR, and XR in space exploration and education. Panelists are Rob Ray, Senior Designer at NASA's Jet Propulsion Laboratory, and Dr. Susan Jewell, founder of Mars Academy USA and avatarMEDIC. This discussion occurred on November 12th, 2019, at the Digital Hollywood conference in Los Angeles.